The caretaker government decided on (15-10-2023) AT Sunday fall down the price of petrol by Rs40 per litre and that of high-speed diesel by Rs15 per litre.
The government aims to charge about Rs869 billion in levy on petroleum products during the current fiscal year's budget target and commitments made with the Inter­national Monetary Fund (IMF).
It said the price revise was due to the variations in the international prices of petroleum products and the improvement in the exchange rate.
This is the second time in a row that the caretaker government is reducing petroleum prices after three fortnightly incre­ases.
Between Aug 15 and Sept 15, petrol had hiked by 58.43 per litre and high-speed diesel had hiked by Rs55.83 per litre.
The dollar fall down by 93 rps to close at Rs278.58 in the market.
However, there were also chances of the interim government deciding otherwise, particularly in the case of high-speed diesel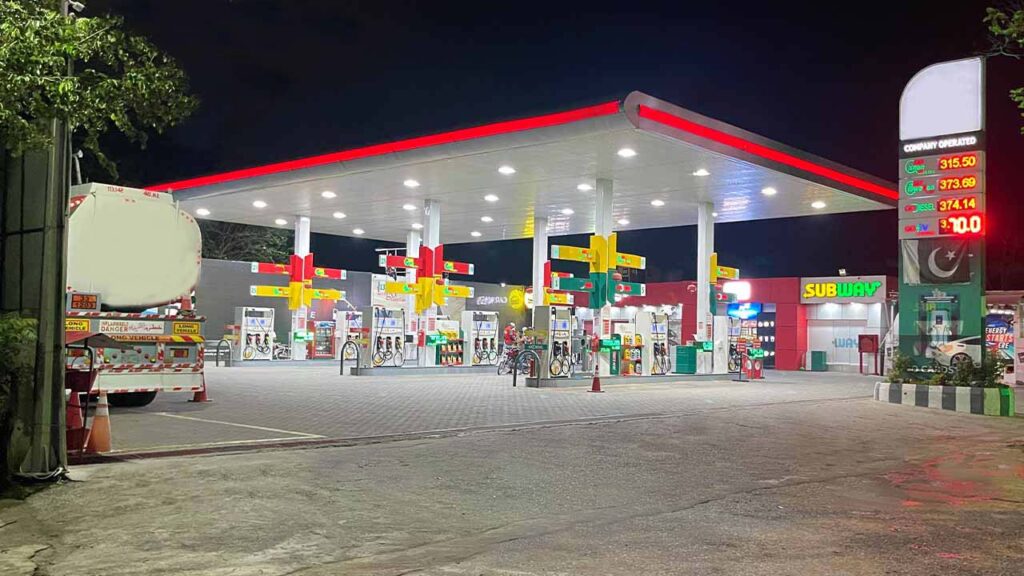 This brings the new Petrol Price at Rs. 283.38 per litre and High-Speed Diesel Price (HSD) at Rs. 303.18 per litre.